50th YEAR CLASS REUNION MUG
The 50 year reunion souvenir mug is now available for purchase. Quantities are limited so don't wait. Please allow 3-4 weeks for delivery.
Classmate Jay Foran spearheaded the creation of a souvenir mug in commemoration of our 50th year reunion. Everyone who registered for the reunion will receive a mug!
Classmate Jim Dustin designed the logo on the mug – a special version of our class logo modified especially for our 50th Class Reunion. Jim has graciously modified the class logo for our past reunions as well. We love Jim's artistry and how Jim captures the moment. Many, many thanks, Jim!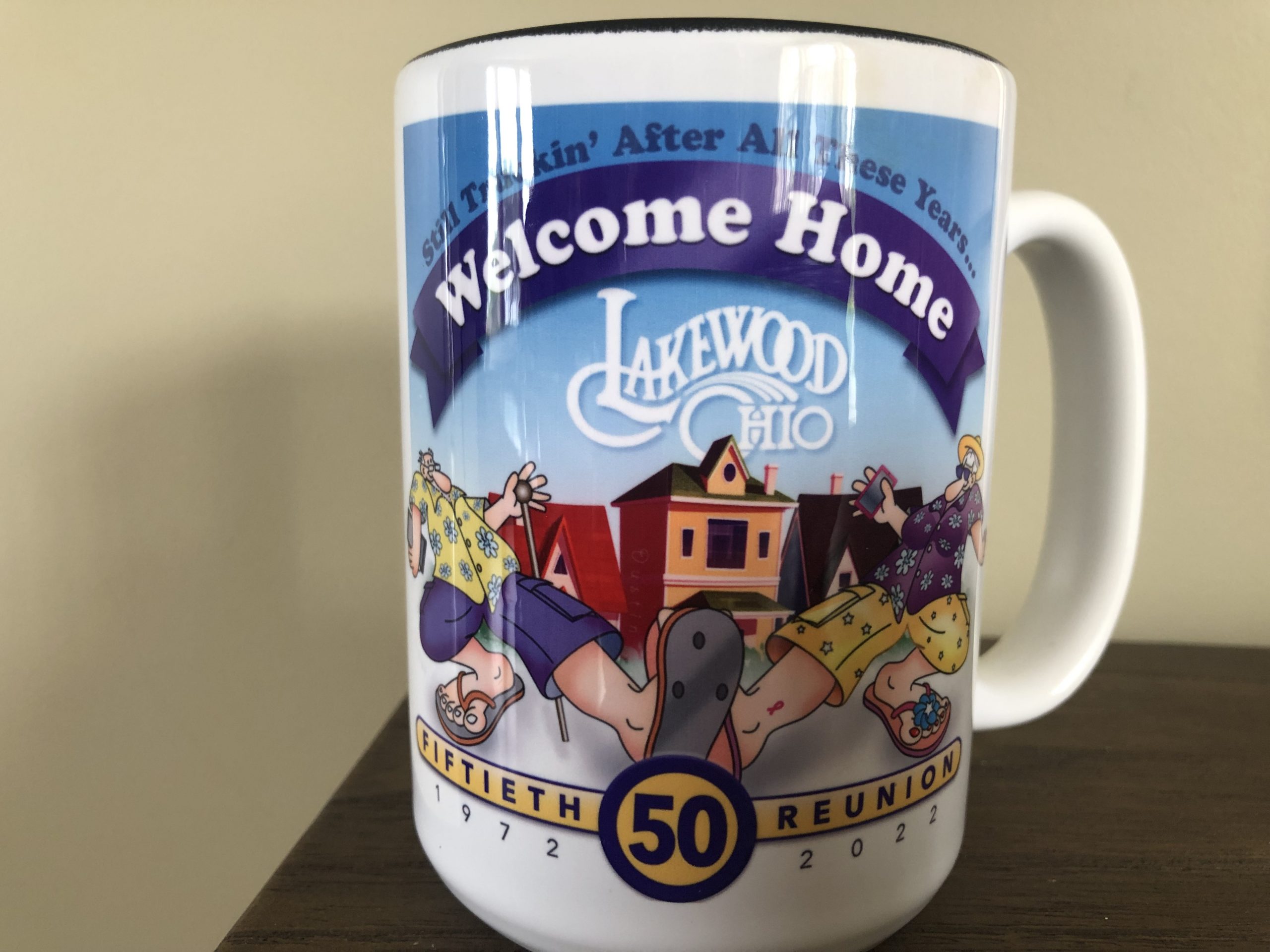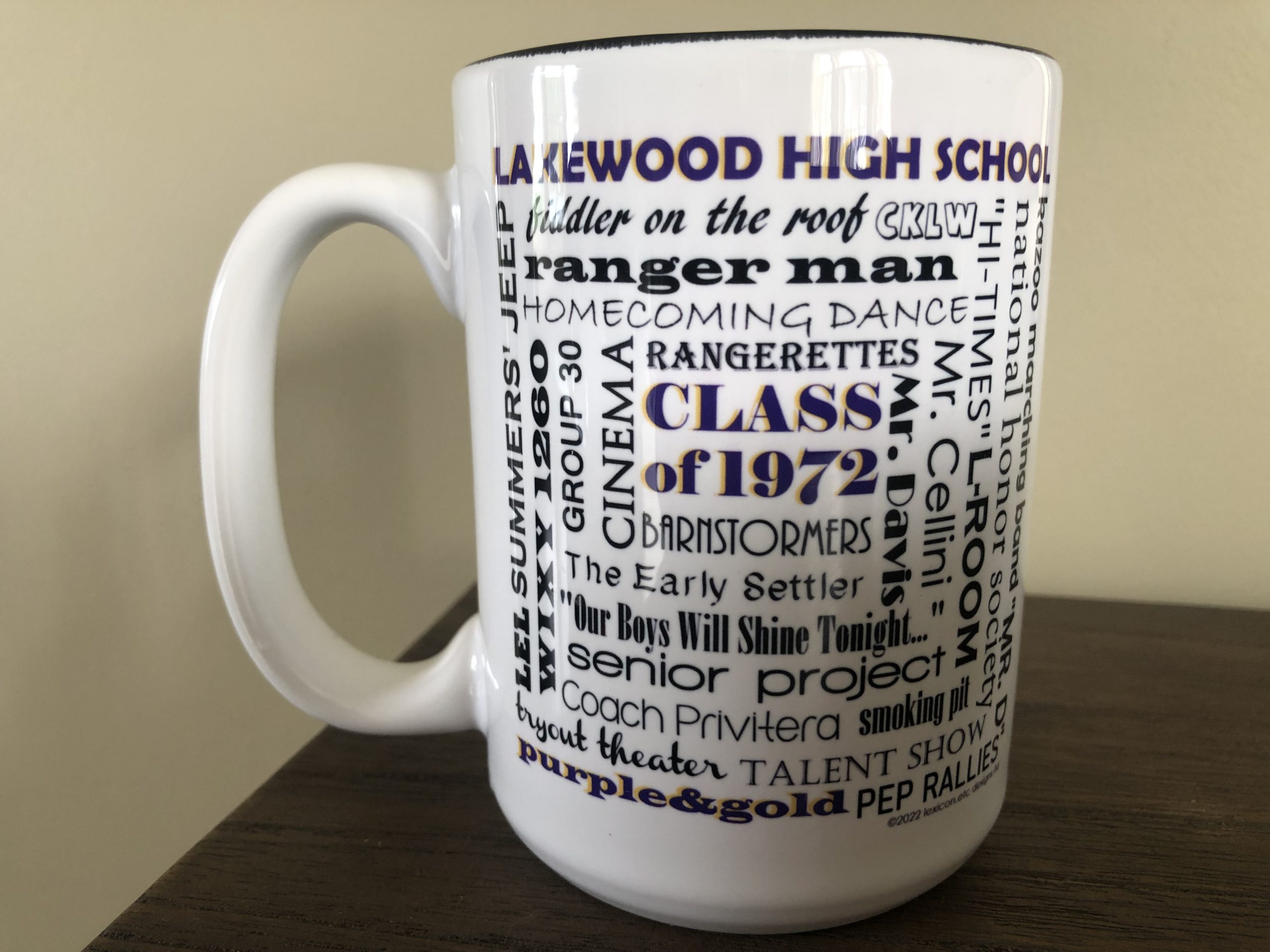 Owner and Designer Lexi DeBaltzo of Lexicon.etc Designs Ltd. in Lakewood designed and crafted the decal, using the logo designed by Jim Dustin, for our commemorative 16-ounce mug. Lexi provided a video of the design being embossed on the mug: